EverQuest Art Sites/Humor
Studio MMO
http://www.studiommo.com
A message board community for discussion and creativity among fan artists for EQ, EQ2, WoW, Vanguard, and other MMO games
/gu comics
www.gucomics.com
A comic strip based on EverQuest and other popular games
WTF Comics
www.wtfcomics.com
An EverQuest comic by J. Waller.
Wyndforge and the Art of Norrath
www.wyndforge.com/
The site of an amazing portrait artist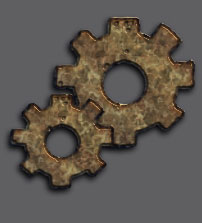 Restless Vision Graphics
www.restlessvision.com/
Quality roleplaying character portraits



back to top
---
General Art/Dolls Sites
All About Dollz
http://dollz.hotcity.com/palace/dollz/dollz.html/
An incredible resource for information about the history of dolls, many links, and a great collection of editable bases, perfect for beginners!
Josie's Dollz
http://www.over-the-moon.org/dollz/
One of the very first doll makers around, with a really awesome Drag N Drop.
Amy Brown
http://www.amybrownart.com/
Beautiful art. Many dollz in the dolling community use this as inspiration. Plenty of Amy Brown dollz out there, and she has given the OK for such things.
Deviant Art
http://www.deviantart.com/
Lots of good art here.
digitalart.org
http://digitalart.org/
More art - we likes
Epilogue
http://www.epilogue.net/index.html
More art - really good.



back to top
---
EverQuest Resource Sites
Official EverQuest Site
http://eqlive.station.sony.com/
The official SoE website for EverQuest
EQTraders
http://www.eqtraders.com
The largest tradeskill community for EverQuest on the internet!
Allakhazam's Magical Realm
http://everquest.allakhazam.com/
A huge resource for players of EverQuest
EQAtlas
http://www.eqatlas.com/
A website containing detailed maps for EverQuest
The Ranger's Glade
http://forums.interealms.com/ranger/
A forum dedicated to the ranger class
EQ Women
http://www.eqwomen.co.uk/
A website and forum started for women who play EverQuest and similar games that welcomes both genders and the players of many online games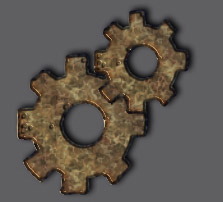 Caster's Realm
http://eq.crgaming.com/
A resource for casters and all players of EQ
The Concert Hall
http://www.attcanada.net/~reaper/
The original bard site.
EQ Diva
http://www.eqdiva.com/
Another good bard site.
Tinkering Compendium
http://www.tinkering.org/
A great online tinkerering resource
EQ People - Behind the Screens
http://pub141.ezboard.com/beverquestpeople
A message board for EQ folks from all servers.



back to top
---

Digital Art Resource Sites

The Photoshop Guru's Handbook
http://photoshopgurus.info
Great Site (also has a forum) with lots of PS information and Tutorials. Everyone at this forum is friendly and always willing to help.

Graphic Goo
http://www.graphicgoo.net/
An online design newsletter - GREAT tutorials and articles.

Webmonkey: The Web Developers Resource
http://hotwired.lycos.com/webmonkey/
For Beginners or Pros - lots of help here.

Good-Tutorials.com
http://www.good-tutorials.com/
Biggest database of "good PS" tutorials I've ever seen.

Digital Media Designer
http://www.digitalmediadesigner.com/site/homeset1.htm
Good resource for digital design



back to top
---
What is Copyright?
http://www.whatiscopyright.org
A very informative resource about the rights of artists and protection of intellectual property on the web
10 Big Myths about Copyright Explained
http://www.templetons.com/brad/copymyths.html
Another resource about copyright information
The Copyright Files
http://aimee.wyvernweb.com/copyright/
A very clean-cut introduction to copyright law
Copyright Info at ArtTRUSTNews
http://www.arttrust.net/news/copy/
A copyright site geared specifically for artists
How to protect your images on the web...
http://www.dwfaq.com/Tutorials/Miscellaneous/copyright_protection1.asp



back to top
---
---
EverQuest © 1999-2002 Sony Computer Entertainment America Inc.
Site Hosted by Tera-Byte
All images on this site are the collective property and original creation of the EQ Pixel Army and are protected under
copyright law. The work you find here may not be copied or altered without express permission of the artists,
except as the Terms of Use allow. Redistribution and/or direct linking are strictly prohibited.